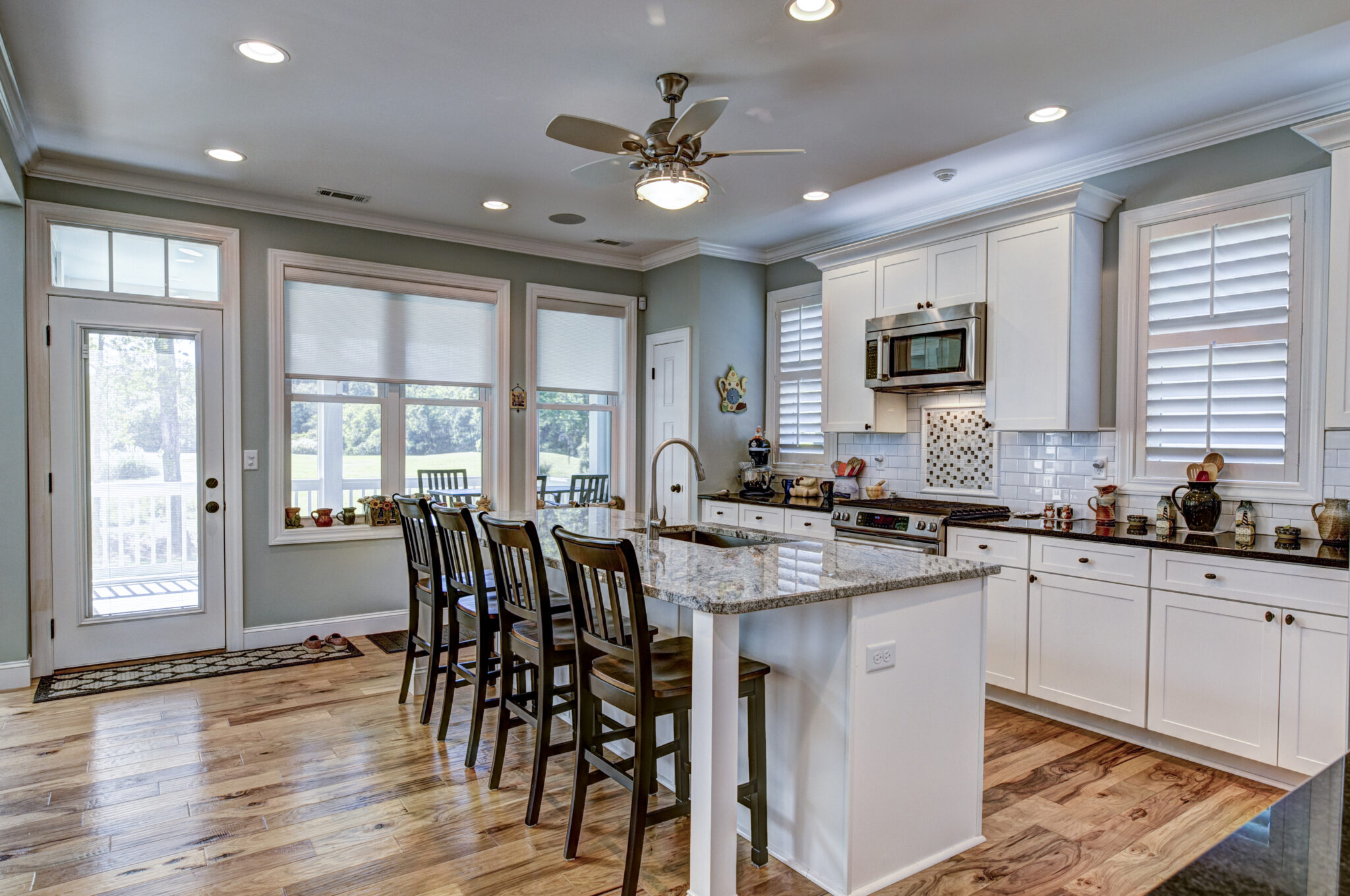 One of the most important rooms in your house is the kitchen. An attractive and functional kitchen is a blessing, whether you are an aspiring chef or if you are someone that likes to prepare a meal or two for your family.  The trends for contemporary kitchens change very often. For example, granite kitchen cabinets were fashionable a few years ago, but today everyone is talking about light-colored kitchen cabinets and countertops. Designing a kitchen involves more than just adhering to fashion trends, practicality has a huge role to play as well. Here are a few simple ideas to make your kitchen more unique and personalized. Choose one of these strategies to make your kitchen unique from the rest. 
Customize your kitchen drawers
Unless you take great pains to clean baskets, kitchen drawers are sometimes among the dirtiest areas of any kitchen, with items simply moving around. You may design every drawer in your personalized kitchen cabinets for the most storage possible. Finally, your drawers will be properly utilized, and arranged according to your preferences.
Light up your cabinet
If one thing in your kitchen will stand out, it is probably the lighting up of your kitchen cabinets. You may select a design that best compliments your decor, from accent lighting to layered lighting. Around your upper cabinets, you may utilize accent lighting. You can improve your kitchen's look with glass door cabinets and having lights inside them. Also, you can use focused lighting above base cabinet drawers.
A conversational piece
The kitchen is one of the rooms in the house that gets the most visits; and because of that it should have a similar aesthetic to the other rooms. You may give your kitchen a unique touch by including a conversation piece that complements the style of your cabinet decor. A lovely floral arrangement or a special piece of art may offer that additional touch to your kitchen.
Multiple cabinet styles
Everybody has different tastes, and no single cabinet option can accommodate everyone's preferences. Cozy Home provides a wide range of cabinet types, from classic to elaborate.
Storage options to fill space
Although everyone is attracted to the outer appearance of cabinets, utility is also a vital aspect to take into account when trying to personalize your cabinets. Cozy Home makes the most of the available space, reduces clutter, and offers multiple storage options. You can also use swing-out bins to store large cooking utensils or pots and pans conveniently.
Select your favorite wood species
Cozy Home offers a wide variety of wood species to complete your chosen aesthetic look for kitchen cabinets because only two wood species can not provide the same sort of beauty. Antique white, walnut glaze, espresso and off-white are available options. To enhance the beauty of your kitchen, you can use one of our various kitchen cabinets.
Right Height Cabinets
Whether you are tall, short, we have all lived in houses with cabinetry that is the incorrect height. Perhaps the upper cabinets were placed at a height that caused you to often hit your elbows on the drawers and doors. You have the chance to make the cabinets in your own house just the proper height for you when you personalize your kitchen cabinets.
Contact us today!
Talk straight with Cozy Home about your expectations if you are unclear about what cabinet design appeals to you or if you want your cabinetry to make you think of a happy tune. It is your right as a homeowner to obtain your ideal kitchen from us by choosing one of the best cabinet designs from our list. Please feel free to check out Cozy Home; if you have any remaining questions regarding the kitchen renovation and cabinetry layout designs, call us at 289-232-725. We always ensure our clients pay for only what they require.