Kitchen Cabinets Scarborough
Start Your Kitchen Project
Need Help? Request a Call Back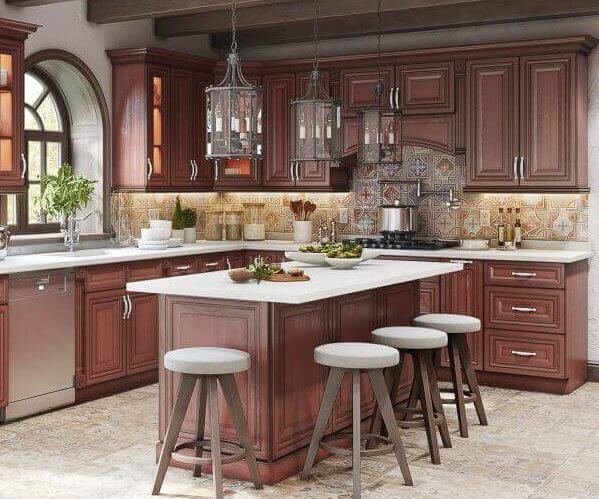 The importance of a welcoming and fully-efficient kitchen can't be denied when it comes to ensuring you have a happy home. And, that's precisely what CozyHome offers to its clients. Through our range of traditional and modern kitchen cabinets, we are more than capable of handling your needs of high-quality custom kitchen cabinets in Scarborough. We work hard to bring the kind of kitchen you desire into reality.
Our team of expert technicians and designers handle everything. You just need to let us know what you are looking for while selecting from our Scarborough kitchen cabinets.
Over the years our team of experts at CozyHome has gained exceptional finesse, understanding what it takes to make your kitchen perfect for you and your family. With numerous showrooms, we are able to cater to a wide range of clientele in different areas, allowing us to bring the CozyHome magic into their household.
If you have been looking for custom kitchen cabinets in Scarborough, our team is ready to serve!
Our Process
We take pride in the fact that we handle everything for our clients. So, if you come to us for amazing customized kitchen cabinets, we assure customer satisfaction because of our work quality and ethics. We do all of the hard work for you, and all you are required to do is sit back and look forward to enjoying your new kitchen.
The CozyHome process is divided into four steps.
The Design Process!
On your first visit, do bring along rough measurements of your kitchen. Make sure to include the wall measurements, window sizes, and ceiling height
Browse through our impeccable designs of modern and traditional kitchen cabinets selection
Our team will create a rough 3D design for your new kitchen and present a competitive quotation for the project
You will be glad to know rough designs and required alterations are FREE!
The Measuring Process
You will be contacted by a technician to measure your kitchen. A thorough measurement process will also include any possible recommendations
A redesign of your kitchen will only happen after the measurement process
Our CozyHome designer will contact you to finalize the design and decide on the installation date
The Installation Process
All of the kitchen parts will be delivered to your property on the given installation date
Depending on your kitchen's size, the installation process can take up to a day or two
An appointment for countertop measurement will be finalized after the installation process
Please give one to two weeks for kitchen countertop installation because they need to be created individually to fit your kitchen properly
Enjoy Your New Custom Kitchen Design
The final step is for you to enjoy your spectacular custom kitchen design!
Our CozyHome team of expert technicians and designers make sure the entire process is as hassle-free for you as possible.
CozyHome Products
Feel free to browse through our selection of kitchen cabinets and vanity so you can make your custom kitchen design in Scarborough a reality.
Our range of CozyHome custom kitchen cabinets Scarborough includes Antique White, Walnut Glaze Step Charcoal Gray, Step Shaker White, Espresso, and Off White.
Our CozyHome design expert will work with you every step of the way you make your custom kitchen design a reality.
Why CozyHome?
Are you looking for customized kitchen cabinets from a trustworthy business in Scarborough? Contact us right now! We will handle your custom kitchen design and installation needs in Scarborough.
Our team works in 4 efficient steps to give you the custom kitchen design you have always dreamed of. From the design process to the final installation, we take care of all the hard work and heavy lifting.
CozyHome offers you customized cabinet designs specially created for your home
We offer you competitive market rates for our high-quality products
At CozyHome, we finish our project delivery within one to two weeks
You are just required to trust our process and know that your kitchen is in capable hands.
Start Your Kitchen Project
Need Help? Request a Call Back